The Way of the Cowboy
Posted on March 15, 2023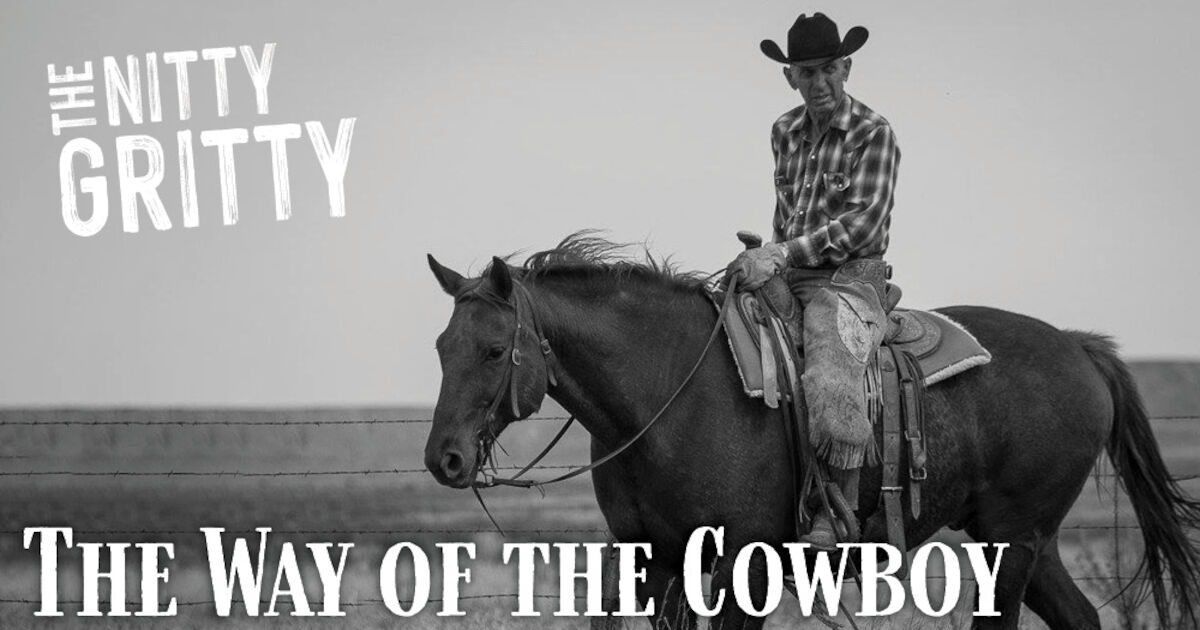 Not too far from our local Gebo's in Pampa, TX there sits The White Deer Land Museum. High School yearbooks on the shelf predate World War II, newspaper clippings date all the way back to VE day, cast iron stoves and saddles date back to the 1800s, to the time of the cowboy. The museum continues to remain thriving due to the generous donations of local patrons who desire to keep the history of the small town alive.
A special exhibit through March is a collection of paintings and sketches by Harold Bugbee. The Museum Program Coordinator tells my daughter and I about how the cowboy turned artist would take all his inspirations for his paintings from his work on one ranch or another. Through his art and cowboying, he befriended the likes of Charles Goodnight, and was a crucial part of the Panhandle Plains Museum in Canyon, TX.
My daughter, just under two years old, babbles and points to the painting in front of us. The mix of textured, thoughtful color creates a scene of three cowboys huddled close by the campfire. They're drinking black coffee on a cold night after a hard day of herding cattle. "Looks like the cowboy version of Kinkaid" I say aloud. Then I tell my daughter about her Grandpa. He's the greatest cowboy I know. Her Grandpa made a living for a while breaking horses. I tell her how he taught me everything I know about mending fences, raising cattle, and caring for the land.
Another museum associate walks by. "It's good to see little one's coming around the museum," he says kindly. "You can never get them started too early learning their heritage." "Yes sir," I reply in earnest, with a head nod for good measure. It's true. I want to take my daughter to see the paintings of Bugbee. I want her to know the tales of her grandpa's life. I hope these stories are woven into who she becomes someday because there is always something special in looking back on where we've come from.
Paintings, sculptures, or even stories of western life point us back to those who have come before us. Western art is a memory of tougher times. The cowboy endured much and survived on little. His life is a life of grit, a life of perseverance. So, when my daughter is grown, facing struggles of her own, I hope I have taught her to remember the way of the cowboy.
By: Jefferson Marshall
Choose Another Article