Love Stinks
Posted on February 15, 2023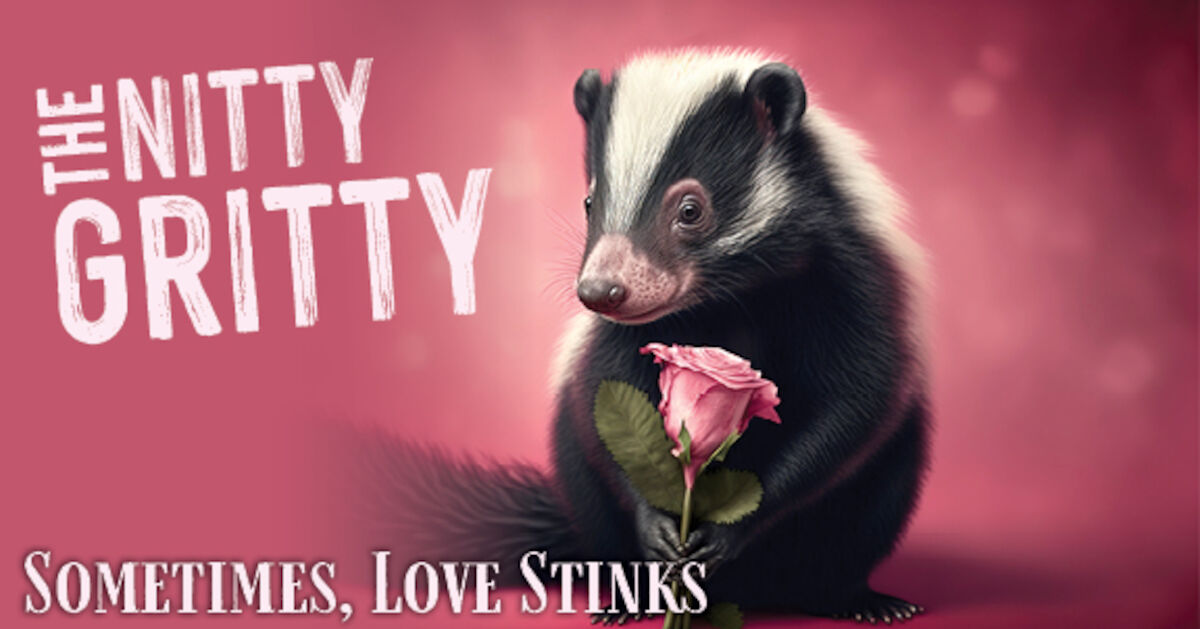 It was early February and my wife and I were on our way to visit her parents in Levelland one evening. We took FM 1585 west from Wolfforth. The road was dark all except for occasional headlights and the lights from the Cotton Gin Co-op. We were listening to music on the radio as we rounded the only bend in the road on the entire drive.
"What's that white thing in the road up there?" she asked, shouting over the radio speakers.
"I don't know, probably nothing" I shouted back.
She turned the music down. "It doesn't look like nothing."
"I'm sure it's a white bird or something. It'll fly off in a second."
"Well you're coming up on it pretty quick. You should probably slow down."
"Nah, it'll fly off."
"It's not flying off."
"Oh crap, it's not," I say pressing down on the brakes.
"Is that a…?"
Bam. We ran over it.
"What was that?" I say. "Should we go back and check on it? And what is that smell?"
"Oh, you idiot! You hit a skunk!"
"What do I do?!"
"Drive you moron!"
But it was too late. We arrived at my in-laws with the pungent odor already penetrating the interior of our car and having saturated into our clothing and skin. We took multiple showers but still smelt for days (should've used tomato juice). Our car reeked for weeks.
I learned a couple things that February:
First, my wife is way better than I am at spotting animals on the road. She's saved us from many collisions with deer and other critters while driving in areas with wildlife.
Second, apparently there is a reason that that cartoon skunk is portrayed as a hopeless romantic. February is the skunk mating season. It only takes me one whiff of dead skunk on a roadside now to remember it's time to start looking for a Valentine's gift for my wife. It's a helpful reminder.
Finally, sometimes relationships have difficult, unexpected moments. So pick someone you want to be with even during those hard times. Because, sometimes, love stinks.
Written by: Jefferson Marshall
Choose Another Article