Catch, Release, and Relax
Posted on August 16, 2022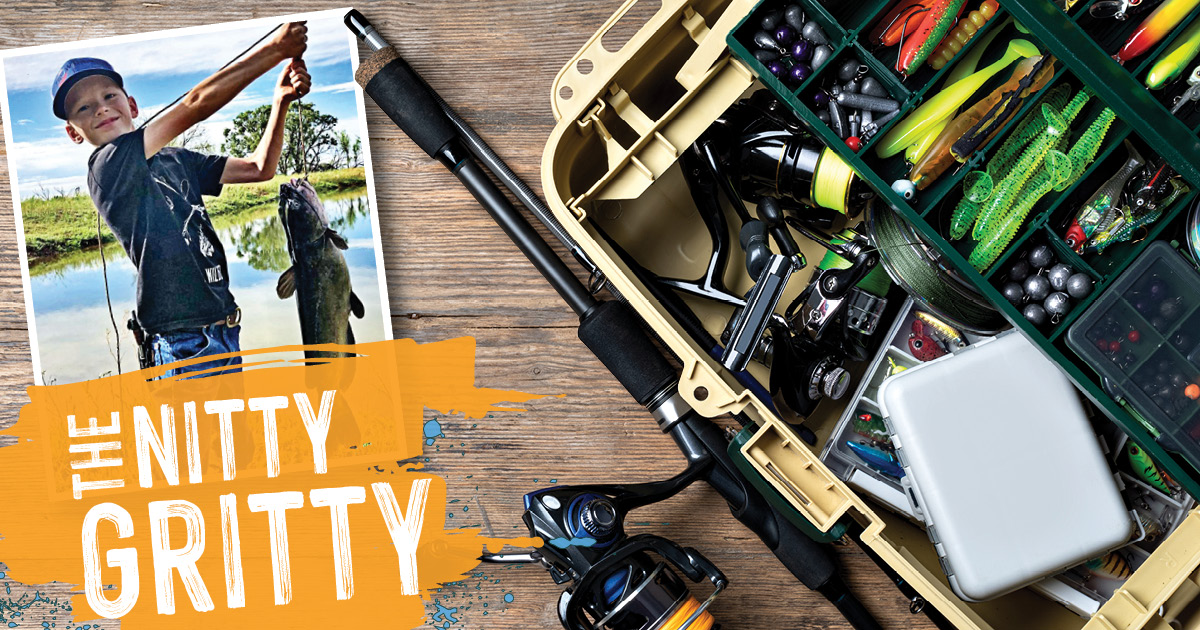 I recently spent some time hanging out with my buddy, Michael Cole of "Mikie Does Outdoors" and picked up some interesting fishing tips. I grew up in the desert of southeastern New Mexico and we always joked that we were in the middle of the best fishing in the country — 500 miles in any direction.
Michael has been fishing his whole life and is a wealth of information when it comes to fishing the small local lakes in the South Plains of Texas and the Texas Panhandle. We were at the Gene Howe Wildlife Management Area near Canadian, Texas. It has a variety of small ponds that provide a number of fishing opportunities. However, it is important to understand that in addition to a fishing license, you will need a Limited Public Use Permit in order to legally access those ponds. You can purchase them for $12 anywhere you buy a fishing license. Those allow you to fish, camp, birdwatch, hike and do other recreational activities on public hunting lands. However, they do not allow you to hunt. That requires a different public use permit.
Visitors to the Gene Howe WMA can tent camp for free (as long as they have the LPU permit) and there is a small RV camping area that costs $20/night. According to the historical marker at the area headquarters, the wildlife management area was acquired by the state in 1951. The marker explains that, "To improve wildlife habitat and increase the yield of natural foods for wildlife, dikes have been constructed to create marshes which are planted with waterfowl plants."
It is these areas that contain the small ponds in which Michael was fishing. They are shallow, but he has been able to catch bluegill, crappie and even some largemouth bass. One of the things that I learned as Michael fished is that the size of the lure does matter, depending on what you want to accomplish. In one instance, he started out with a particular lure and noticed that he was getting some nibbles, but nothing firm. After a few casts he realized that the particular lure he was using probably was too big for the fish that were playing with it, so he switched to a smaller one. Sure enough, he started catching the small bluegill that were in that pond.
Another thing I learned is that if you wear polarized sunglasses, a lot of the time you can actually see the fish following the lure as you reel it back in. In one instance in particular, he reeled the line back to the shore and a fish followed it all the way in. As he encouraged me to watch, he jiggled the lure right below the surface and right in front of the fish and it hit. He laughed as he pulled it in, took a quick picture and then released it back into the pond.
Michael does a lot of catch-and-release fishing. He is out there to relax and enjoy nature. Sure, he says, it's fun to bring in a big one, but for him if he is catching, he is happy. For that type of enjoyment, he said, the ponds of the Gene Howe WMA are just perfect.
Article Written By: Richard Porter
Choose Another Article