A Country Drive
Posted on January 18, 2023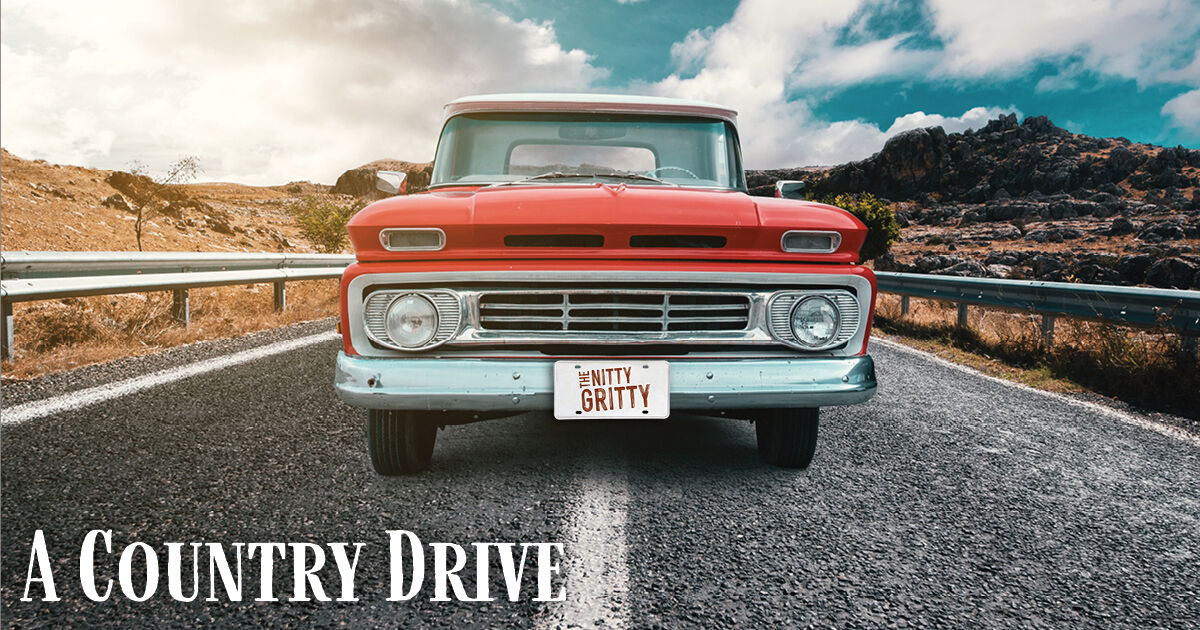 Years ago, when I was a teenager, my father decided I needed to learn to drive. I wasn't a natural behind the wheel. Sweat poured down my face. My fingers trembled and my chin quivered. I was terrified. You could say I wasn't like most kids my age - excited to have four wheels and on the road to freedom. Not me. Nuh uh. No way. My heart rate increased at the mere thought of zooming down a highway with a jumble of other vehicles.

"Don't worry," Dad said. "You're just gonna drive the truck in the hay field while I sling bales into the back."

Easy peasy, right?

Nuh uh. No way.

Back then, Daddy had an old, gold Chevy pickup. His pride and joy. Not a scratch on it. I cringed. What if something happened? Tears threatened to spill.

But, there I was, white-knuckled and wide-eyed. I was determined to make this man who hauled new cars for a living, this snuff-dipping, sailor-talking, former bull-riding cowboy proud of me.

The first thump jarred me. Thump. Thump, thump. Daddy slapped his hand on the tailgate. "Keep goin'," he hollered.

I hit the gas. Okay, a little too hard. I hit the brake. Way too hard. I wanted to go back to the house.

Daddy walked along the driver's side window and I hit the gas again. Next thing I knew, I was learning new curse words and imagining steam flowing from my father's ears. I had almost ran him down! And still, he made me drive back home.

Once we arrived at the barn, he instructed me to go inside and stack the bales. He threw them to me, one by one. My muscles ached and my nose itched but I felt I should do something other than hide out in my bedroom.

After three more failed attempts, I finally got my driver's license.
Written By Melissa Andres
Choose Another Article